Our singular mission: to transfer skills critical to your career and your next project – our success is your success.
You will learn that our carefully selected subject matter experts are highly experienced educators and global leaders in their fields of experience. Together we have delivered thousands of dynamic and highly effective workshops since 2001. We are highly regarded by our loyal clients who have experienced carefully designed training events, guaranteed to meet your immediate project requirements and budget. Every workshop provides you with a hands-on active learning experience to reinforce your learning.
When you choose INTEGRATE iT to deliver your next training event you will hear rave reviews from our students on the high quality of our expert educators and our courseware. We ask the students to measure our service after every event and share those results openly. We guarantee we will dramatically accelerate your individual and project and productivity while improving quality products.
Ramsay Millar
Ramsay Millar, is an experienced global expert in the fields of Business and technology alignment and transformations, Agile Project management, Business Analysis, Business Architecture, Enterprise Architecture, Modeling Frameworks and Case tools, Software Engineering and Senior Management Consulting.
Ramsay is active in studying and blending open standards and is on numerous architecture committees like Business Architecture Guild (BIZBOK) using OMG UML, IIBA BABOK, PMI BA. His workshops are practical and pragmatic by design – results-oriented and focused on applying current standards and best practices to real world challenges.
Millar's impressive list of satisfied reference-clients can confirm he is a proven leader and an effective mentor/trainer – capable of transferring critical skills to dramatically improve your next project.
Leader in aligning business and technology since 1991
Experienced professional with strong people, business, technical and teaching skills
Master Enterprise Architect, TOGAF 9.1 Certified trainer.
Master Business Architect (OMG UML for Business, BIZBOK)
Master Business Analyst, BACP (CMMI, IEEE, BABOK, PMI/BA)
Deployed TOGAF 9 with hands-on tools since 2009
Modeling frameworks & tools expert since 1989
Agile Project manager since 1991
Software Engineering using Agile Unified Process since 2001
Course author and professional educator since 1997
Management consultant in very difficult situations always delivers
Expert in project readiness for complex teams and projects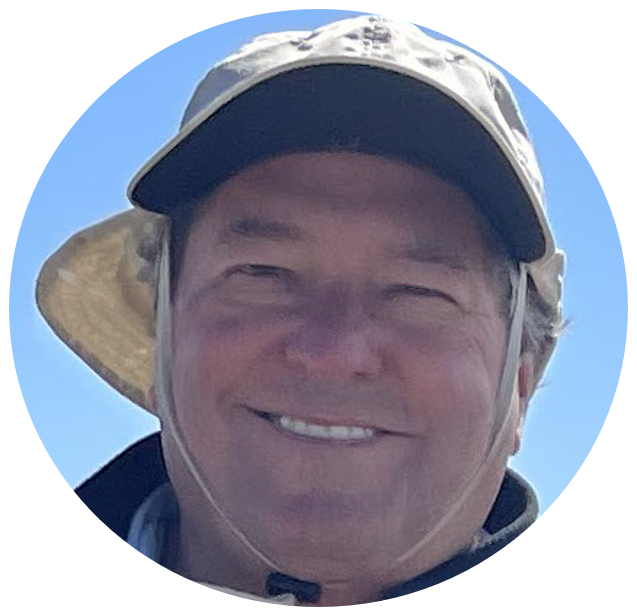 Gary Kaushik
Gary Kaushik is a seasoned, personable IT leader with a solid technical background. Senior Manager, leading an enterprise-wide initiative to implement Insurance solution via the internet. Adhered to Product Life Cycle Development processes, while managing cross functional IT teams and Business SMEs
Model Harvesting from legacy documents to build Sparx EA models
Sparx Enterprise Architect setup, Metamodel development, Custom Profiles (MDG) development
Setup automated Model Driven documentation from EA Models
As-Is / To-Be modelling, Gap Analysis,
Charts, heatmaps, dashboards and other reporting from Sparx EA models
Enterprise Architecture Repository deployments
Agile Solution Delivery Projects
Geert Bellekens
Geert Bellekens is an experienced Functional Analyst and Enterprise Architect with 15 years of experience analyzing in many different domains such a banking, social services and hospitality.
Geert has helped many large Belgian organizations to define and document their modelling method, train and coach the modelers and develop supporting tools for Sparx Systems Enterprise Architect.
Geert is an acknowledged Enterprise Architect expert and has written numerous add-ins for Enterprise Architect, including the free open source EA Navigator and EA-Matic. Geert is also one of the founding members and a regular speaker on the EA User Group events
Master in Sparx Systems Enterprise Architect
Master in Extending Enterprise Architect (add-ins, scripting)
Expert in Functional and Technical analysis using OMG UML
Expert Application Architect
Hire an Expert »
As a Sparx Enterprise Architect consultant, Geert Bellekens is recognized as one of the world's leading experts with regards to Sparx Systems Enterprise Architect.
Mark Edmead
Mark Edmead, is an IT Transformation consultant and trainer. Over the past 28 years, Mark has provided IT transformation and business improvement services that align information technology with business goals to drive bottom line performance and growth.
Mark is a Certified COBIT 5 Assessor, TOGAF 9.1 Certified, Certified Baldrige Internal Assessor, Business Relationship Management Professional (BRMP) Accredited Trainer, Lean IT, Certified Information Systems Security Professional (CISSP), and Certified Information Systems Auditor (CISA) Mark has developed and delivered courses for the SANS Institute, MIS Institute and the University of California San Diego, the Institute of Internal Auditors (IIA), Technology Training Corporation and Learning Tree International.
Mark is also an adjunct professor at Keller Graduate School of Management. Mark has delivered numerous international workshops to locations including United Arab Emirates, Kuwait, Japan, Hong Kong, Taiwan, Singapore, Malaysia, Switzerland, Germany, Chile, Mexico and Scotland. Past clients include: BMW, Catholic Health Services, AARP, United Nations, Kaiser Permanente, Saudi Aramco, and U.S. Department of Defense.
Enterprise architecture (TOGAF 9.1)
Lean IT
Business analysis
Change management
Business process improvement
Strategic IT planning
IT organization analysis
IT portfolio management
Business relationship management
IT governance.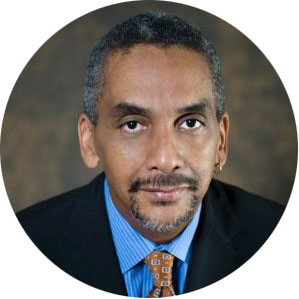 Nizam Mohamed
Nizam Mohamed has fifteen years experience with Sparx EA - Training, Consultation, Customization and Support. Offered Training and Consultation for Sparx EA clients across the world.
Founder and CEO of Sparx Systems India (2013 - 2016) - Created a market place for Sparx Systems Enterprise Architect in India.
Founder and CEO of Sixth Force Solutions (2016 - Current) - Developed Prolaborate, the software for Enterprise Collaboration and agility for Architects and Process analysis. Steered to a Successful merger with Sparx Systems.
Extensive experience as an Architecture consultant and implementation specialist across different verticals and different countries including US, Sweden, Germany, Dubai, Qatar, Malaysia, Singapore, Australia and India.
Key Skills - Sparx EA - Metamodel definition, Deployment, MDG Development, Addin Development, Advanced Documentation Templates, Model Harvesting.
Complimentary Skills:
Business Development
Data Warehousing
UML
SysML
BPMN
Enterprise Architecture
Solution Architect
TOGAF
ArchiMate
SDLC Management